Last April, I spent a perfectly rainy spring morning at the Danforth Chapel in Fort Collins, Colorado, on the Colorado State University campus, to photograph the wedding of Bill and Kay Duff. Bill recently retired from the engineering department at CSU, so this was the perfect setting for their day. The Danforth Chapel is small, but beautiful, the cloudy day providing perfect light for the quiet morning. With only family, myself, and the officiant on hand, it was an incredibly intimate and beautiful ceremony. Their grandkids each carried a single rose down the aisle, where they were gathered into one bunch for Kay's bouquet.
To honor Kay (MacDonald's) Scottish heritage, a Scottish drinking cup (which the internet has informed me is also known as a quaich) ceremony was performed, as well as handfasting. We followed the ceremony with family portraits on the Oval on the campus, then headed to Bill and Kay's house for a reception with all their family and friends.
It was a simple, yet incredibly heartfelt day, and I'm so honored I was included. Best wishes to the happy couple!!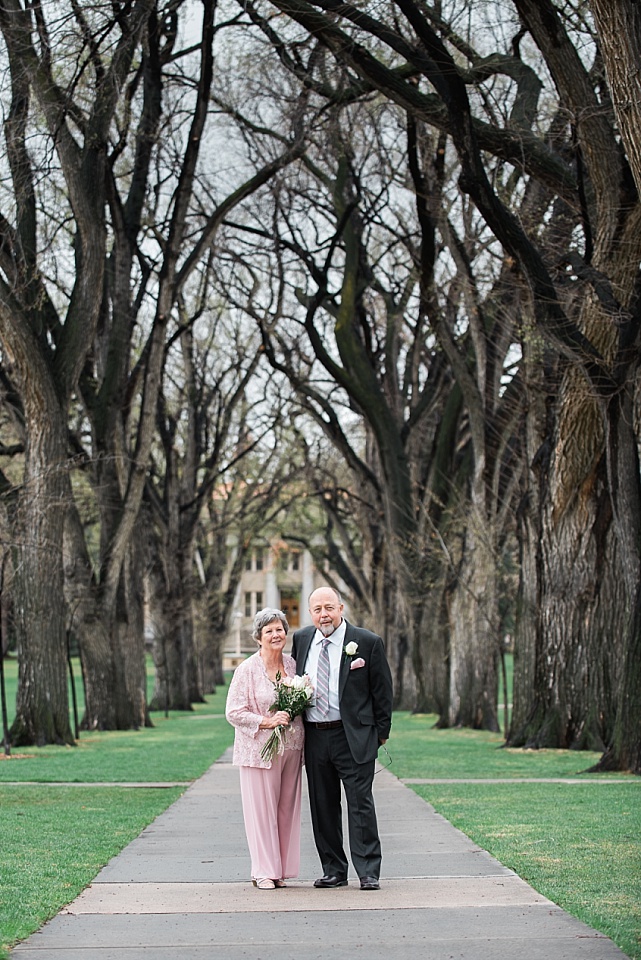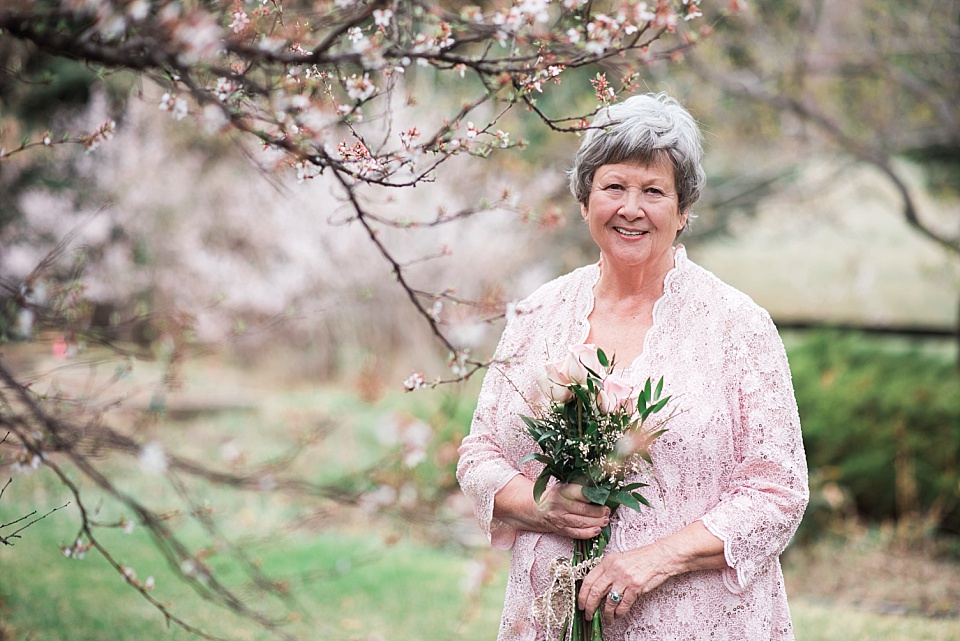 ---
My favorite thing to photograph might be elopements and small ceremonies such as this one. I love everything about them – the details, the quiet moments, the hugs and kisses. Looking for a photographer for your backyard wedding? Your courthouse elopement? Shoot me a message!