Working as a Cheyenne photographer has given me the opportunity to meet and get to know some wonderful locals. I first met Nolan and Adam back in late 2019, for their newborn photos with little Ezra. Looking back through these – being in someone else's home, with their newborn – is quite a trip!
Nolan got in touch a month or two later so we could plan a photo meet up for when Ezra was six months old. I'm so incredibly happy we did! Nolan has an incredible eye for color and style, and she somehow managed to pick the perfect colors for an afternoon in the aspens up at Curt Gowdy State Park (which, coincidentally, happened to be the exact spot they took their engagement photos with my best photo partner in crime, Janelle Rose).
I really enjoyed getting to see little Ezra at six months! He's still in full baby mode, curious about everything around him, be it flower or camera lens. He was more than happy to dig his toes into the dirt, play with aspen leaves, and snuggle up for photos.
For those of you who haven't been able to get newborn photos done due to health concerns, think about getting in touch for a six month session! While not the same, a summer session with your little one is a great way to still capture their baby-ness before the chaos of toddlerhood arrives.
A huge thank you to Nolan and Adam (and Ezra)!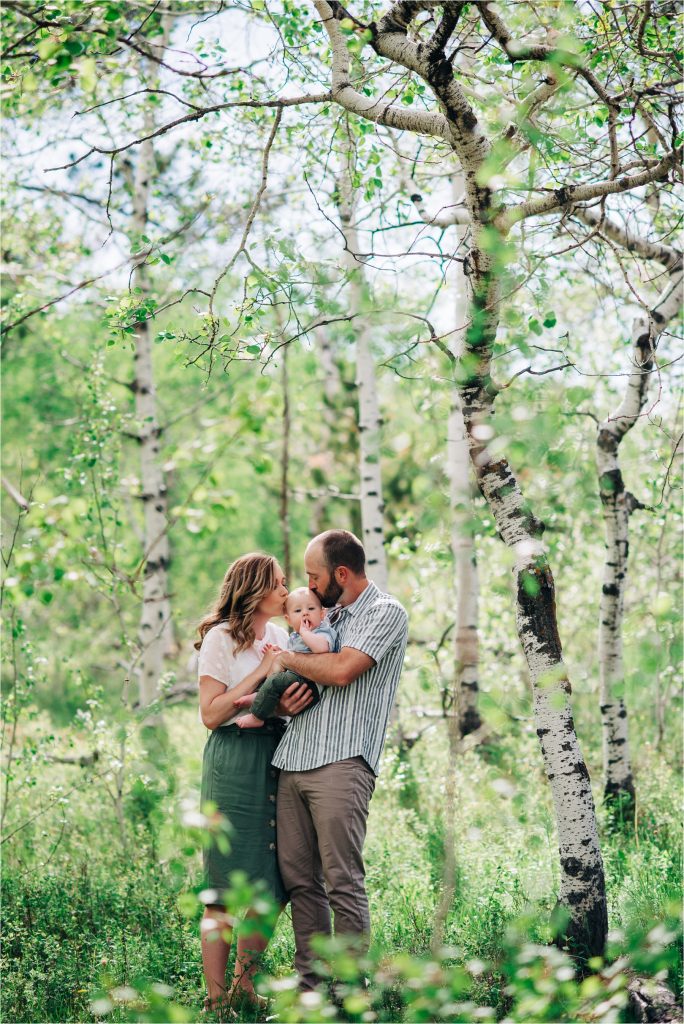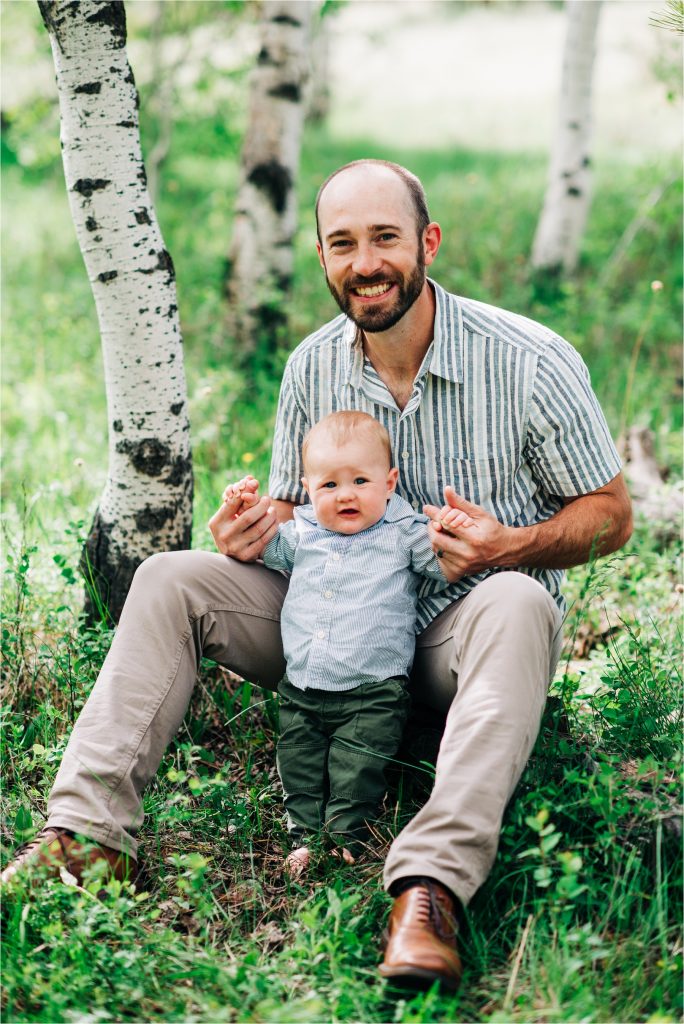 ---
Trying to find a Cheyenne photographer? Get in touch! We currently have a ton of weddings scheduled for September and October, so my last chance for family sessions may very well be August. Get on the books now!