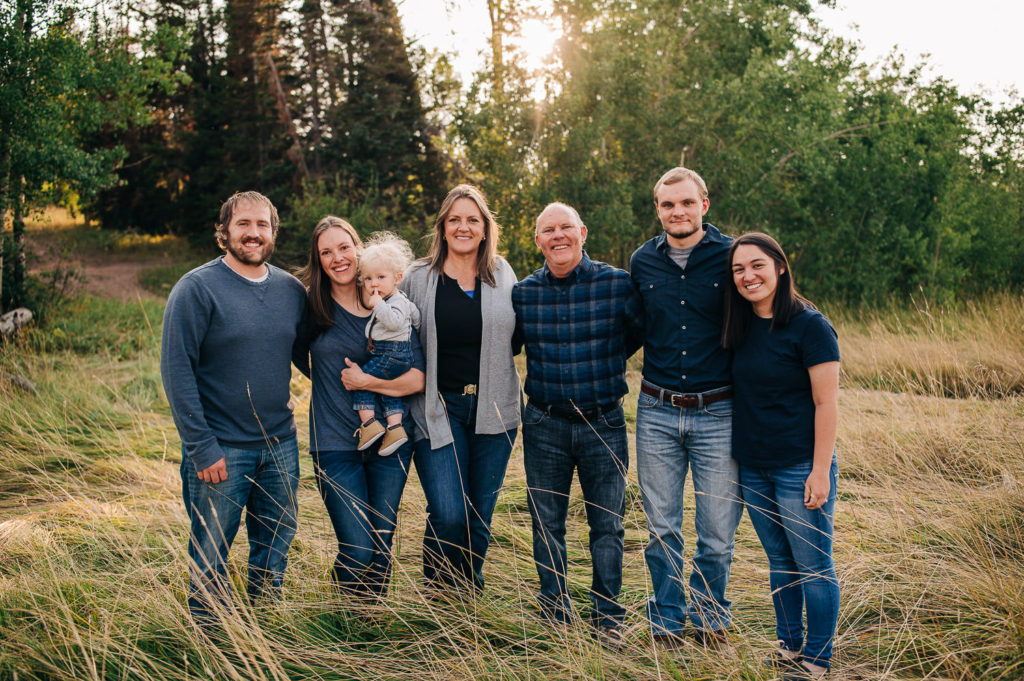 What should we wear for extended family photos?
Planning an extended family session is like the advanced version of a family session. Everything gets just the tiniest bit harder - finding a date that works for everyone, a time that works for all the little bedtimes, a session location everyone can physically manage, and....clothes. Oh, the clothes.
Where to start with choosing outfits for a lot of people?
For an extended family shoot, I suggest starting in one of three ways:
Choose your family's favorite color palette. Do you have a family that trends towards neutrals? Blues? All the colors of the rainbow? If you have a large group with lots of smaller families, this might be a tricky question. That leads me to...
What color will look good in Mom's/Grandma's house? Moms and grandmas are much more likely to get prints and display them in their house. What color will look good on the wall in your mom's living room?
Start with the person with the strongest opinion, and go from there. Does your mom have an outfit she's been dying to wear? Start with her outfit and build the rest of the family around it.
If you really can't figure it out, pick two main colors (one of which should be a neutral), with a pop of color. Maybe blue and gray with gold? Green and cream with orange? Neutrals are always a safe bet - cream, tan, gray, white. If in doubt, get in touch and I'm happy to help you decide!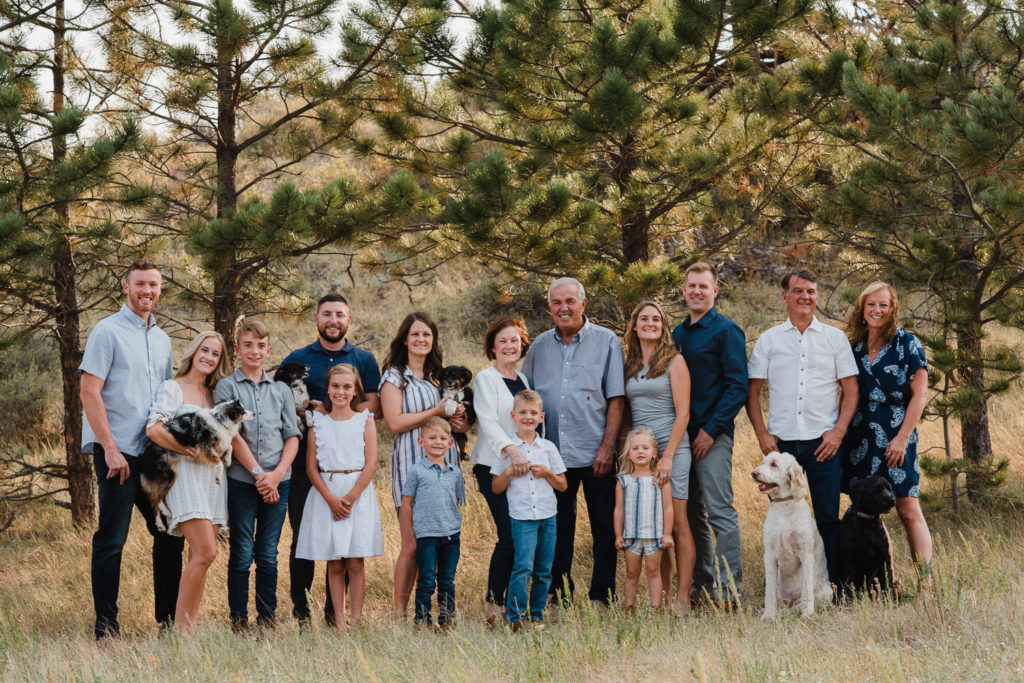 Colors to Avoid
Neons. Neons can do bizarre things when photographed, and often cause color casts on faces. If you really want a bright color, go for jewel tones (see example of jewel tones below).
Black. While black pants or the occasional black shirt can work, don't dress your entire family in black. Not only does it look dated, you'll end up looking like floating heads in a sea of black.
Patterns. I know, I know, "patterns" isn't a color! But avoid large or busy patterns, as they can be hard to incorporate into a large group. Smaller patterns such as stripes are fine when used sparingly. Sticking with solids makes your life much easier!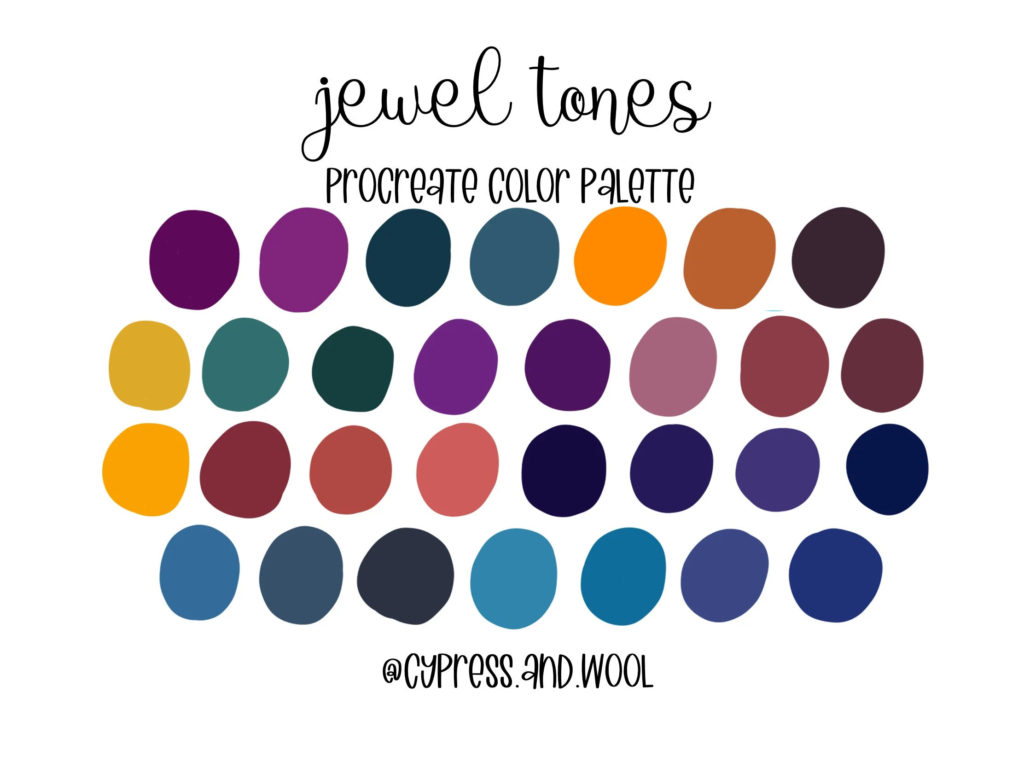 Now that you have a color palette, what next?
Each family should be in charge of dressing their own family. Parents are the best judge of what their children will wear, and it makes it much easier on the person organizing the extended family session!
Let everyone know what colors to plan for, and pass along my "What To Wear For Family Photos" guide. It goes into quite a bit of detail, and includes what to look for when finding outfits for mom, dad, kids and babies.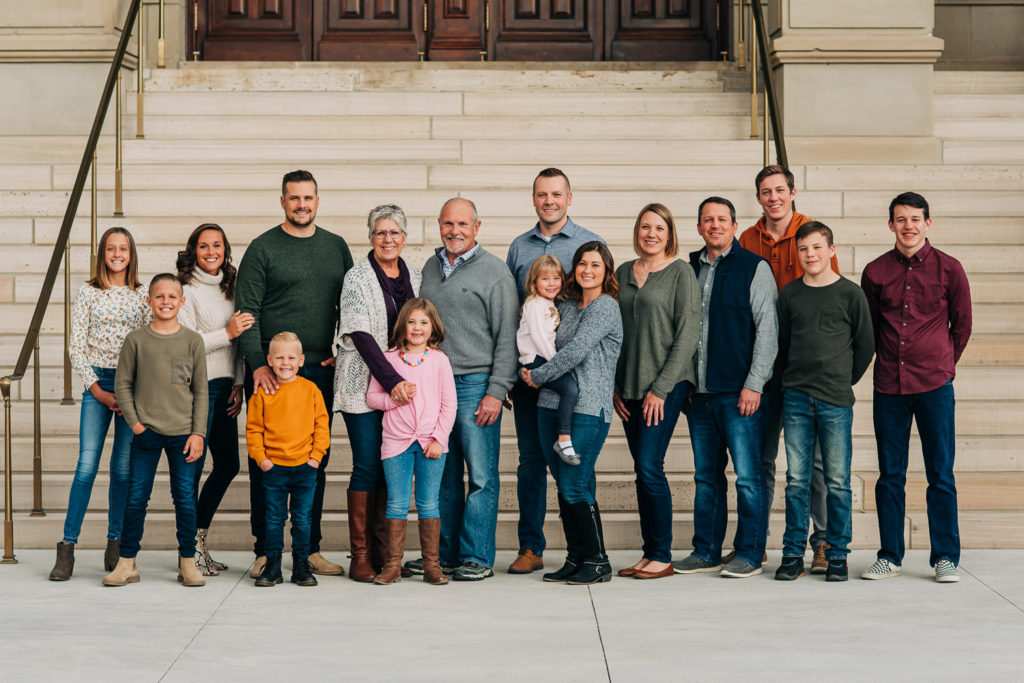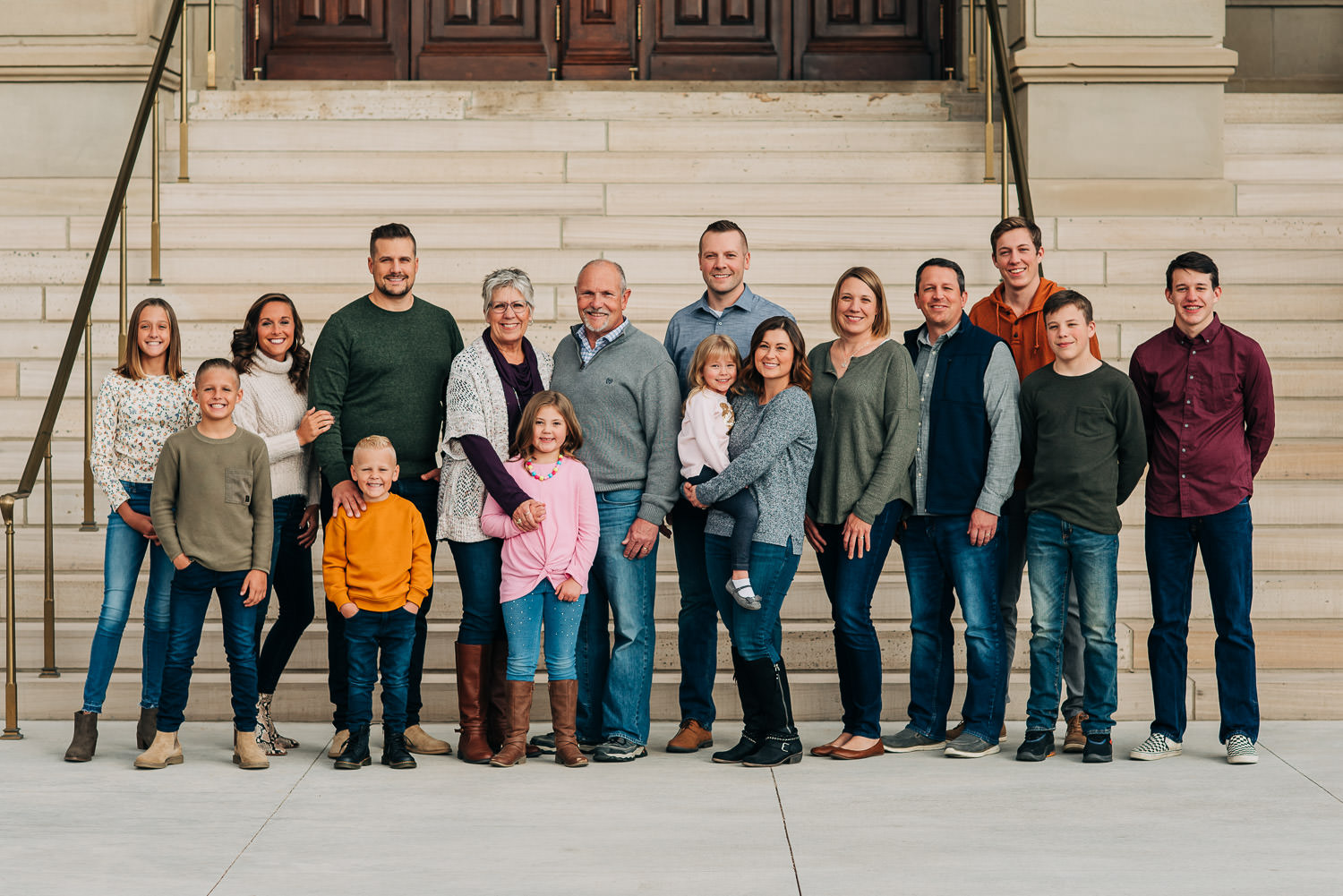 General Tips For What To Wear For Extended Family Photos
Dress for the weather! Wyoming weather is incredibly unpredictable, and extended family photos are never a quick affair. Not only will you be miserable if you're too cold, it's really hard to disguise when someone is too cold in photos (think purple hands and a strained smile). If you need to bring extra layers that you can put on and take off, please do so!
Flatter what you love, cover up what you don't. If you aren't a fan of your arms, maybe a cardigan or jean jacket? For men - if you have a bit of a belly, avoid clingy materials. Try everything on before the session so you can see how everything fits.
Wear appropriate footwear. Extended family sessions don't usually have as much hiking and exploring as a regular family session, but it's still a lot of time on your feet!
Make it your own. I always want to stress that these are just guidelines, not rules! If your family really wants every family in their own color, that's okay! I want you to look at your photos and see YOU, not the version of you Pinterest thinks you should be.
Suggested Retailers for Extended Family Sessions
Extended family sessions tend to be less "bohemian/trendy" and more "business casual" or "casual". In addition to the retailers show in my "What To Wear For Family Sessions", I would also recommend looking for clothing for extended family sessions at:
Kohls (whole family, but can take some digging/multiple trips)
Target (whole family, avoid big logos on kids' tops)
LOFT (excellent choice for women, has in-person shopping in Loveland)
Banana Republic/Gap (options for the entire family)
J Crew (variety of options for whole family)
Nordstrom (great for the whole family)
J. Jill (women, avoid busy patterns)
Chicos (women's tops, pants, dresses)
Coldwater Creek (women's dresses and layers, stick with solids)
Universal Standard (women's pantsuits, dresses, and basics)
Talbots (women's tops and pants, avoid busy patterns)
While doing research for this post, I realized that's it's surprisingly hard to find decent retailers for men's wear, especially for older men. The following retailers may have clothes for the entire family, but I would definitely suggest checking out their menswear selection:
I still need help choosing what to wear!
No fear! I am always happy to help clients choose outfits. I've photographed enough families that I have a good idea of what colors and styles will look best in which location. I'm happy to look at photos or links of what you've chosen.
Get in touch today for your custom quote for an extended family session!