What should we wear for family photos??
Now that you've learned how to prepare for a summer family photo session, it's time to figure out what to wear! Deciding what to wear for family photos might be the most stressful part for my clients! When faced with what seems like unlimited options, it can be overwhelming to figure out where to even start.
Note: by no means do I expect every family I photograph to follow these guidelines. Style is incredibly specific to each family, and I want you to look at these photos are see YOU - the real you - and not the version of your family that social media thinks it should be. Pick and choose from the following tips to see what works for you and yours!
Start with one outfit.
Start small! Some photographers suggest starting with mom's outfit, others suggest starting with the youngest child's outfit. My advice? Start with the outfit you are determined to have in the session, and coordinate everyone else to work with that outfit. If that means working around a 3T jersey dress from Old Navy, because that's all your toddler will wear, so be it!
Think about colors.
Keep these thoughts in mind when choosing a color palette:
Are you hoping to hang large prints in your home? If so, is there a particular color that would look best in those places?
What colors are you drawn to? Are you a light and airy kind of person? Or bold and vibrant?
Where is your session? If we're downtown, dramatic colors will look fantastic. Up in the mountains? Stick with colors that occur in nature (neutrals, oranges, greens, browns, blues).
When in doubt, go with neutrals or earth tones. Think creams, greens, browns, blues, muted pinks. They look great on almost everyone, in every situation.
If you aren't sure what colors will go best with your session, location, please reach out!
Colors to avoid:
Neon anything. It doesn't photograph well, and can cast not-so-flattering colors onto your skin. If there's a bold color you just HAVE to have, try finding muted version! (see below)
Black, with disclaimers. Black is totally fine when used wisely! But avoid wearing a black shirt with black pants, as it can be hard for the camera to pick out any details. The same goes for dark navy!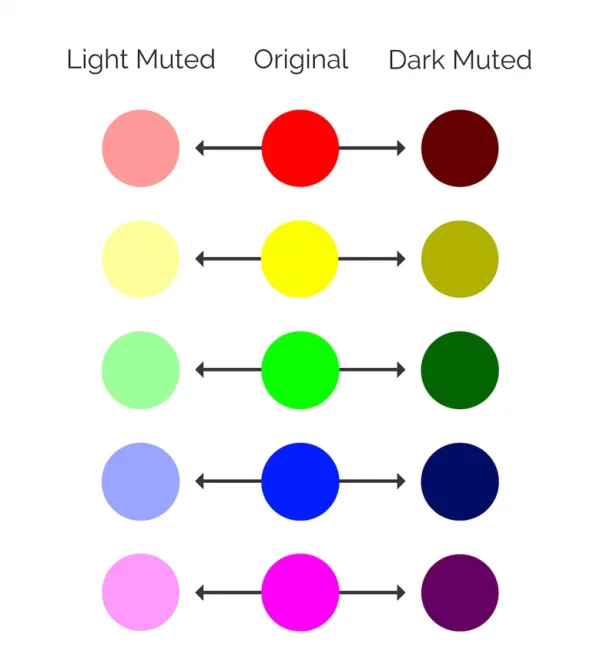 Add variety!
Patterns and texture. ALL THE TEXTURE. It's taken me a long time to put together why I love texture so much, but it's because it photographs really well. Ruffles, mohair, chunky cardigan, twirly skirts, more ruffles...I love it all!
Variety and texture can also be included by adding layers to your outfits. Think moto jackets, scarves, vests. Again, try everything on before your session and make sure it fits, especially on kids. You don't want the vest or scarf to need constant adjusting so it's not covering up someone's face. If you're dressing a toddler, pick them up to see if the clothes still work while they're being held.
Dress for the weather.
Always, always dress for the weather! One of the first things I learned as a family photographer is that it is almost impossible to disguise when someone is cold in photos. Purple hands, plastered on smiles, tears - we all know the look. For spring and late fall sessions, this might mean having a backup outfit, or extra layers planned. In my head I like to pretend that April is warm spring and November is warm fall, but that's not always the case!
Style Tips for Women
I really love dresses on women. Dresses photograph really well (it's the texture thing again!), and are flattering on almost everyone. Boho style dresses are in style right now, and I've found the fitted on top, loose on bottom, midi length (knee to ankle) to be the most flattering on the most body types. Baltic Born has been the go to source for a ton of my maternity clients as of late, and their dresses are both affordable and look gorgeous in photos. Can't find a dress you like? Think about a shirt/tank top with a long skirt!
Flatter what you love, cover up what you don't. If your arms are not your favorite feature, consider wearing sleeves on a dress, or bring a light jacket/sweater/cardigan. Love your legs? Wear shorts or a shorter dress!
Make sure you can move around without your bra strap showing. Make sure to try everything on ahead of time, and if you have a sneaky bra strap, pin it in place, use fashion tape, or find a new bra. Your session will likely have a lot of movement - walking, picking up kids - and it gets annoying to have to make sure your bra strap isn't in the picture (literally).
Related, make sure your clothes aren't see through! Amazon is notorious for thin fabrics, so try on your clothes and test them outside in the sun. I've had shirts where the bra is visible, as well as skirts that are see through when backlit.
Remember that rules are made to be broken. Also, these aren't rules. If you prefer jeans or a romper for your session, do it! The most important part is that you're comfortable in what you're wearing.
Style Tips for Men
Keep it simple! I really love guys in untucked, button down shirts, with jeans or casual pants.
Avoid cargo shorts. While they work in a pinch, I would at least try and find shorts without pockets.
Style Tips for Kids
Make sure they're comfortable! I cannot stress this enough. Make sure your kids are warm enough, and are comfortable in the clothes they're wearing. I have seen too many scratchy tags, shoes that are tripping hazards, and sadness over having to put on a shirt they hate. Try everything on prior to the session, and make sure your kids are happy with what they'll be wearing.
Cover that diaper! A saggy diaper isn't flattering on anyone. Even if the Pampers bum is covered when they're standing, don't forget that we might be sitting or your child might be getting held. Toddler smiles can be very fleeting, and I would hate to miss out on one because I'm having to readjust a dress to cover up a diaper! Find a coordinating diaper cover on Amazon or Etsy and we'll be good to go.
Watch those tucked in shirts. Again, try the outfits on ahead of time. If you have a little person in a shirt that's coming untucked every time they move, you'll either want to let it stay untucked (my preference) or find a longer shirt.
Dresses are great on little girls, too! Dresses have so much movement and are so fun - both for the wearer and the photographer!
Teething baby or toddler? Bring a cute bib or bandana! Teeth always seem to show up at the most inopportune times. I can't think of a one year session that didn't have a tooth starting to poke through! Rather than fighting the inevitable, find a cute bib that goes with their outfit. One of my client moms found these gorgeous muslin bibs for a six month old session, and it made the session go so much smoother! Bonus? It added some texture and a tiny pop of color just where we wanted it!
Don't forget the footwear!
If your session is in the mountains, you'll want to have everyone in closed toe shoes. Cactus, sticks, cow poop...there are a couple session locations that require some off-roading while on foot, and it's good to have footwear that will stay in place.
Take the family on a test run.
A couple weeks before the session (or at least before you've taken the tags off), put everyone in their outfits and move about the house a bit. Is your bra strap showing every time you pick up your two year old? Is your 6 year old's shirt coming untucked from his pants when he lifts his arms? Is your baby clawing at the bow on their head? You might want to consider a change in outfits.
Need more help?
If you're a client of mine, I will be sending you a link to an online styling service where you can put together outfits for your family. You can mix and match from different retailers, with a visual representation of what your outfits look like together. I've come up with a ton of new ideas for summer family sessions thanks to this service!
Favorite Retailers
Baltic Born. Currently my favorite option for women's dresses, including maternity. Not incredibly expensive, and flattering on everyone I've seen wearing them.
Target. You know the drill! Can be hit or miss, depending on the time of year. I've found a lot of great clothes for fall sessions, but their spring and summer selection is sometimes a little sparse.
Ann Taylor Loft. Consistent option for women's clothing. In person shopping at Centerra in Loveland.
Boden. Great option for the whole family. Everything from basics and on, and extremely well made.
Joyfolie. Gorgeous clothes for women and girls! Tons of texture and beautiful colors.
H&M. Affordable option, especially for men's and boys' clothes.
Buck Mason. Fantastic option for men's clothing, as well as women's basics.
Madewell. I love their jeans, rompers and pantsuits! Great for a casual look.
Bohme. Beautiful dresses and tops for women, with tons of texture and movement.
Knotted Fern. All around beautiful shop for women's and children's clothes.
Reverie Threads. All babies and toddlers, but ohhhh man. Sparkles and ruffles galore!
Hanna Andersson. Colorful, playful option for kids!
Everlane. Fantastic solids for both men and women.
Ready to book your session??
Head to my family session page for more info!