Petite Sessions are perfect for holiday card photos, milestone sessions (excluding cake smashes), or a quick update for the frames on your desk!
Petite Sessions include all the basics: entire family, siblings, solo kid photos, etc.
Petite Sessions must take place in Cheyenne. I photograph multiple sessions/night, so make sure you're on time! Session locations will be limited and will most likely be predetermined based on my schedule and weather.
For immediate family only.
all final images (30+ images)
My most popular package! Half sessions are a great mix of "everyone look at the camera!" and candid images. We'll get all the basics done (see above), but then still have a few minutes for a quick adventure or another entire family photo in a different spot.
Half sessions include travel up to 25 miles (includes Curt Gowdy State Park), but are also available at in-town locations. Location may still be predetermined, but you have the flexibility to choose an in-town or out-of-town session, depending on availability.
For immediate family only. Includes cake smashes!
all final images (60+ images)
Full sessions are for families looking for a relaxed evening with their family, in a location of their choosing! Great for families who may need a bit of extra time to warm up, or families who want a bit of extra adventure!
Full sessions include all the basics (of course), but we have a full 30+ minutes for candid adventures and playtime. Sessions typically last 60-90 minutes.
I will only take one full session per night, so you'll have the opportunity to choose your location (I'm happy to make suggestions!) and we aren't tied to a tight timeline. Full sessions include travel up to 50 miles (which includes Fort Collins and Laramie, and everything in-between).
For immediate family only.
all final images (90+ images)
Let's be honest: extended family photos are chaos. But a good chaos! Cousins, grandparents, step-parents, in-laws. Bring a camp chair, water, and snacks for the littles!
Included in your extended family session is additional planning. I will get in touch a couple weeks prior to your session to sort out all the groupings and put together a rough schedule. If you'd like to see a sample schedule, let me know and I'll pass one along!
Since extended family sessions run anywhere from 5 people to 20+, I only offer custom quotes for these sessions.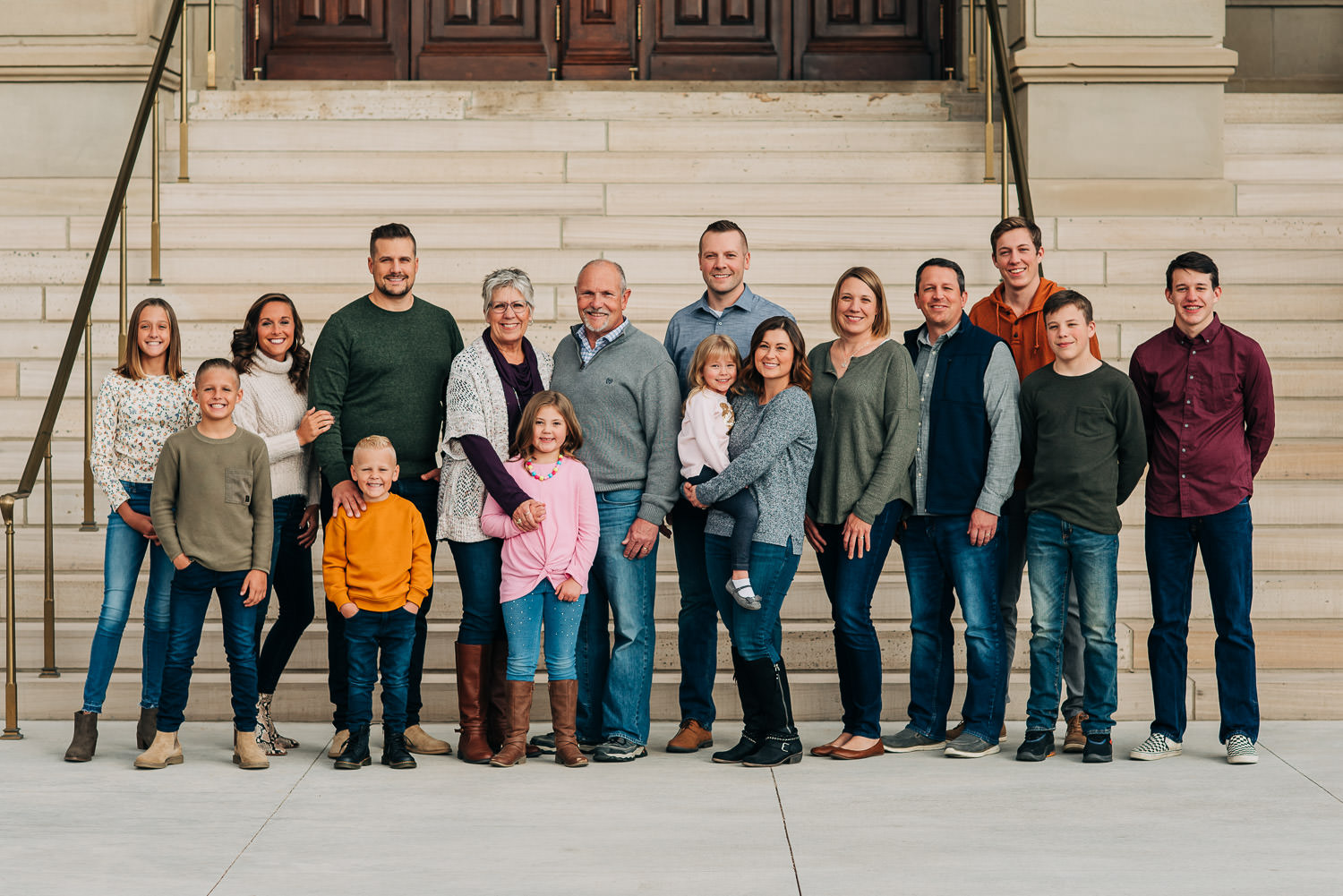 Ready to book? Have questions?