Now that you've decided on a newborn session, (hopefully) booked your session, and figured out what to wear, I'm going to help you with the last stage of how to prepare for a newborn session!
How do I schedule my session when I don't know when the baby will be here?
Assuming the baby isn't already here when you contact me, we'll need to schedule your newborn session after the baby has arrived. How soon after arrival is up to you! I've had parents contact me while still in the hospital to schedule a session, while others have waited until they've gotten home to let me know. My recommendation would be to plan on me needing about a week to schedule a session during the cooler months (October through May), and two weeks notice to schedule a summer session (June through September). If you're wanting photos done before the baby is seven days old, you may want to let me know when you've gone to the hospital! I will pass along my personal cell number that you can text me at, any time of the day or night (I'm an avid "do not disturb" user, I promise!).
While I will do my best to accommodate your family's work and school schedules, I can't guarantee I will be able to fit you in on a weekend, especially in the summer months. I do travel quite a bit for weddings on the weekends, but am home most weekdays. I've found that most spouses are home in the first couple weeks, or can at least take a morning off for photos! If you have school-aged children, let me know early on in the process and I'll prioritize a weekend date if I have one.
Mornings and midday are typically best for newborn sessions. Since newborn sessions are usually indoors, I'm not worried what the sun is doing outside. Give yourself enough time to sleep in a bit, have some breakfast and coffee, and a shower before the session. Plan to set aside about two hours for the session, give or take 30 minutes.
As far as the age of the baby, anything goes! With a lifestyle session I don't need a heavy sleeper, so anything from a few days old to several weeks old is perfectly fine for me.
Do I need to hire a house cleaner?
NO. Also see: "do not overwork yourself trying to clean your ENTIRE house".
I don't need very much room for a newborn session. If you would like me to photograph the nursery (see below), you may want to tidy it up, but I will help move things like diaper pails and empty cups as needed! As far as the rest of the house, I need a window with nice light. That's basically it. I'll figure out which room that is when I arrive, and can put your spouse to work moving anything I might need moved. And if there are rooms you would rather I not consider for photos, just let me know and we won't use those.
I keep stressing this, but there is no right answer for every family. I've had families who have spent a lot of effort making their master bedroom look gorgeous, so they really appreciate having it in photos. I've been to other sessions where I never step foot in the master. Basically anything goes!
What if I don't have a nursery?
That's ok! All a baby needs is food, diapers, somewhere to sleep, and someone to love them.
How should we prepare that day?
Hopefully we scheduled your session late enough in the day that everyone can get some coffee and food in them before I arrive. If you need extra time, don't worry about it! It always takes me a bit to get settled when I arrive, and I usually have tea with me, so I'm more than happy to hang out and get to know your spouse/kids/dog/cat.
Feed baby when baby needs fed, let baby sleep when baby needs to sleep. I don't need a sleeping baby for photos, and would much, MUCH rather have a happy baby when I arrive.
Do I bribe my other kids with candy/gifts?
I've never found the idea of "if you're good for photos, you get this giant gift!" to work very well, especially with younger kids. They tend to do better with immediate gratification!
My suggestion is to have a small, not sticky treat on hand (tiny marshmallows, maybe a sugary cereal they don't typically get) for photos with baby. Otherwise, just let them do their thing. I'll usually let them warm up to me and my camera before including them in photos, and they DEFINITELY don't need to hang out with us for the entire session, unless they want to.
I hate to be rude, but can I eat during our session...?
Yes!! Please do! Eat, change clothes, sit down, do whatever you need to. And please don't hesitate to tell me you need a break! I've been where you are now, but I promise those memories of giant pads and constantly starving while exhausted are buried VERY deep...
What happens if my baby/older child won't cooperate?
It's okay! Been there, done that, I have three kids. I promise, it's going to be fine. If we need everyone to take a break and get a snack, I'm not in a hurry!
How long until we see our photos?
I typically send over a sneak peek in the first 3-4 business days after your session. The rest of your gallery should be ready in 2-3 weeks! You'll be able to find all your photos in your online gallery, where you can download, print, and share. Send the gallery link on to the grandparents! Everyone is welcome to download and print.
After I've sent off your online gallery, I'll get your USB in the mail in a week or two. If you need it sooner than that, let me know and I'll get it to you ASAP.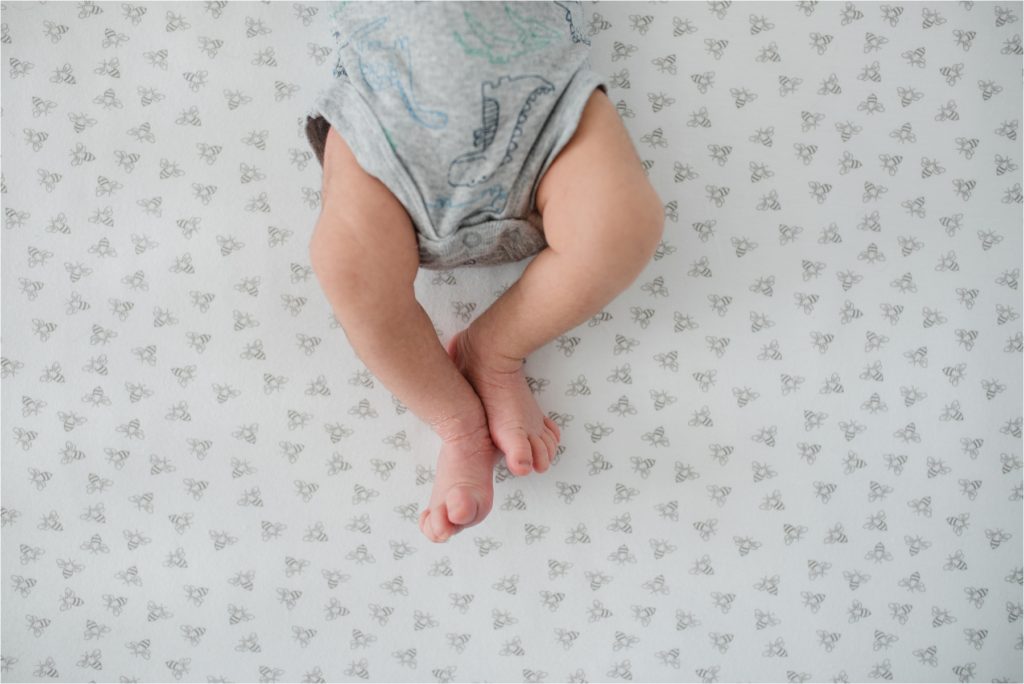 I think I still have questions?
Totally fine! Send me a message through my contact page, and I'm more than happy to answer any questions you might have!
---
Ready to book? Shoot me a message and I'll be in touch! I take on a limited number of newborns each season, with a very limited number during wedding season (May through October). Make sure to get in touch as soon as you think you might be interested! For more information, head to my newborn session info page.