There is an unbelievable amount of information out there about how to prepare for a newborn session, but what you do and don't do is determined by the type of newborn session you're having, as well as how your photographer works. I've put together a guide for my newborn lifestyle clients to hopefully answer most of the questions I get prior to their sessions.
If you're looking for a summarized post of this info, have no fear! I've put together a short and simple newborn prep guide. But if you're the kind of person who can't get enough, keep reading!
Scheduling
How do I schedule my session when I don't know when the baby will be here?
I tell my newborn clients to either text or email me once the baby has arrived, and they are ready to get their session scheduled. For some clients, I find out within hours after birth! But most of my clients send a quick text in the first 4-5 days, once they're back at home.
That said, life can take unexpected turns, and some babies need some extra time in the NICU or hospital before their session. If you are one of these families, know that I am here for you once you are home and ready for your session. Since my newborn sessions are lifestyle sessions and don't involve posing of the baby, it isn't crucial that you schedule your session in the first two weeks.
My clients whose babies have needed extra care after birth have gotten in touch anywhere from 3 to 8 weeks after giving birth.
If you schedule your session but run into roadblocks (oxygen that you don't want photographed, jaundice and need time in the hospital), please just let me know and we'll get you rescheduled. Your baby's health, as well as yours, are my absolute priority!
Most of my newborn sessions are scheduled for weekdays, but if you have a school or work conflict, let me know and I can do my best to get you a weekend morning.
What time of day is best for our newborn session?
I schedule all my newborn sessions to start between 9 am and 10:30 am. After 3 babies of my own, as well as 8 years of experience photographing newborns, I can tell you that mornings are best in every single case.
What To Wear
This is a topic all on it's own! I have an entire blog post dedicated to what to wear for your newborn session.
Preparing Your Home
Do I need to clean my entire house?
No!
I only need one window for a newborn session. I have photographed newborns in home offices, in master bedrooms, and next to front doors. If you aren't sure what room that will be, you are welcome to send me photos of your home (the listing from when you bought it is perfect for this purpose), or I'm happy to do a zoom call prior to your session and you can give me a quick tour.
If you have older children, we will most likely need somewhere the entire family can sit. That can be on a couch, on a master bed, or on the floor next to the crib.
If you would like me to photograph the nursery, you may want to tidy it up prior to the session, but I will help move things like diaper pails and empty cups.
Which room will we use for our session?
When I arrive at your session, I will have you take me on a quick tour of your home. If there are bedrooms you don't want to use, feel free to close the door (older children's doors can stay open). I will let you know which spots we will use, as well as which items we may need to move around.
I will do my best to take at least one family photo in the nursery, if that's something you're interested in. But I have found that nurseries can often be really dark, so I can't guarantee your entire session will take place there.
On the flip side, if you would prefer that no family photos happen in the nursery, that's okay too! Let me know your preference when I arrive.
There is no one answer for every family. I've had families who have spent a lot of effort making their master bedroom look gorgeous, so they really appreciate having it in photos. I've been to other sessions where I never step foot in the master. Basically anything goes!
What if I don't have a nursery?
That's ok! All a baby needs is food, diapers, somewhere to sleep, and someone to love them. Nursery photos are not a requirement, and only about half my clients have one ready before their session.
What if my home isn't as pretty as the ones in your photos?
Between weddings and newborn sessions, I photograph clients in their homes dozens of times a year. I pride myself on my ability to hide what needs hidden, and to highlight what needs highlighted. Room full of boxes? Totally fine. Chaotic guest bedroom? Not an issue. There is absolutely no newborn home that can compete with the challenge of a hotel suite full of a dozen bridesmaids getting ready!
Preparing Your Baby
How do I prepare my newborn for their photo session?
There is a lot of information out there on how to prepare your newborn before their session. I've seen advice to give them a bath, keep them awake, feed them at a specific time. My advice? Ignore all of this, and continue with the routine you've already established.
Despite my best efforts, you will most likely feel a bit stressed on photo day. It might be the first day you've gotten your entire family into something other than pajamas. Other than doctor appointments, it's likely the first actual scheduled event you've had on the calendar. And it's happening in your home, which has looked like a tornado since the baby came home!
Babies can pick up on this heightened level of chaos, and might be a bit fussy. Or want to eat a million times. That's okay! I set aside two hours for your session so that we have time for feedings, diaper changes, outfit changes and fussy babies.
The only thing I suggest doing prior to your session is picking out your baby's outfit, and deciding if there are any blankets you would like to try and include for your session.
Do I need to buy props for our session?
No. While I do occasionally photograph small important items (think signs or stuffed animals), I do not photograph newborns posed with props. If you are interested in photos that include props, let me know and I am happy to pass on the names of photographers who have the training for these types of sessions.
What if my baby is fussy?
That's okay! As mentioned above, photo day can be a lot for a tiny baby, and they often end up extra cranky or needing extra feedings/soothing.
In that case, we will photograph the majority of your session in arms. For baby solo photos, I will swaddle your baby for a couple quick headshots, assuming they calm down. If baby is still upset even when swaddled, we may need to finish the session with in-arms photos only.
Do I need to feed my baby before the session?
Only if that's part of your routine! An overfull baby will only lead to a gassy, fussy baby, or one that spits up all over the clothes you carefully picked out.
Preparing Your Family
How do I prepare my kids for the session?
I have three kids of my own, so I am very aware of the heightened emotions that are present in a house after the arrival of a new baby. Quiet kids are suddenly loud, happy-go-lucky kids are crying, laid-back kids are anything but.
You can let them know that a mom friend is going to come to your house to hang out for a bit and take a few photos of them and their new baby. Don't threaten, don't bribe.
When I arrive, I will make sure to chat with your kids first. If they're slow to warm up, that's totally fine! I have a few tricks up my sleeve, and have successfully worked with a range of personalities.
Should I bribe my older children with candy/gifts?
I've never found the idea of "if you're good for photos, you get this giant gift!" to work very well, especially with younger kids. They tend to do better with immediate gratification!
My suggestion is to have a small, not sticky treat on hand (tiny marshmallows, maybe a sugary cereal they don't typically get) for photos with baby.
I will organize your session so that all photos with older children are done at the beginning. I suggest having a plan in place for distraction after the family and sibling photos are done - Grandma, cartoons, snacks.
What happens if child won't cooperate?
It's okay! Those are usually the times where I suggest everyone takes a break and gets a snack, and we'll try again in a few minutes.
During Your Session
Will you tell me what to do with my hands?
Yes! While my style is closer to documentary than traditional studio portraiture, I will still tell you where and how to stand, as well as give you gentle direction and prompts to get your into comfortable and natural positions.
What is a newborn session typically like?
When I arrive, I will introduce myself to your family, as well as ask for a quick tour of your home. If you have any questions about what to wear, I'm happy to look at outfits! At this time, I'll let you know where we'll most likely be photographing your session and will work on getting that prepared.
I almost always start with photos of the entire family, followed by photos with siblings. Once those are done, I move on to photos of baby with mom, baby with dad, then baby by themselves.
Why are we in so many photos?
My newborn sessions are shot as lifestyle sessions, which emphasize the connection the new baby has to those around them. I find the interaction between the newborn and their family to be incredibly important and emotional, and prioritize those moments. I will photograph all the little details (hands, feets, ears) while the baby is being held.
Do you take photos of the baby by themselves?
I will do my absolute best to get at least one swaddled photo of the newborn alone. But occasionally a baby is absolutely inconsolable when put down, and we may need to do your session entirely in arms.
Can I eat/change my clothes/take a break during our session?
Please do! Eat, change clothes, sit down, do whatever you need to. And don't hesitate to tell me you need a break. I've been where you are now, but I promise those memories of giant pads and constantly starving while exhausted are buried VERY deep...
Can we include our pets?
Yes! I have two cats and a (crazy) dog, so I am fine with all types, sizes, and temperaments of pets. I will not photograph your baby laying on your dog, but I am happy to attempt a family photo with all family members, human and canine.
After Your Session
How do we pay the balance of our invoice?
You will receive an email with your invoice the day of your session. I ask that it be paid within 24 hours of the completion of your session.
When do we get sneak peeks?
I will send a small sneak peek gallery within 4 business days after your session. These images will be high resolution, and you are welcome to share them with family, on social media, wherever.
How long until we see our full gallery?
Your final gallery will be ready within 3 weeks of your session. You'll be able to find all your photos in your online gallery, where you can download, print, and share. Send the gallery link on to the grandparents! Everyone is welcome to download and print.
Should we backup our photos?
YES. I cannot stress this enough. I do not guarantee your photos will be available in perpetuity in your online gallery. Once you receive your gallery link, I recommend downloading then uploading to a cloud service you control.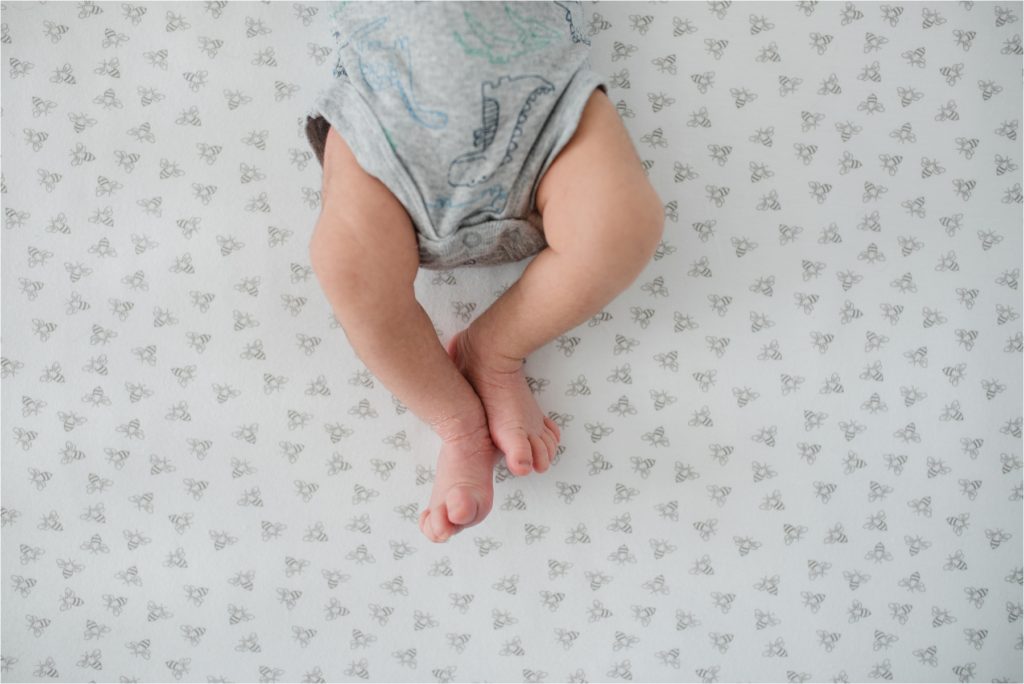 Additional Questions
You can find additional information on my newborn page. I am available for sessions in Cheyenne, Laramie, and Fort Collins, as well as all the surrounding communities. If you are ready to book, use my Contact page to send an inquiry, and I'll be in touch shortly!